Hi, since 2020, I am back to academia as an assistant professor of cryptographic engineering in the Digital Security group at the Institute for Computing and Information Sciences of the Radboud University Nijmegen.
Today, my main research interest is hardware security with special emphasis on techniques for leakage detection and I am currently working on making tools to help designers of cryptographic algorithms develop secure implementations. Below a short overview of my professional career.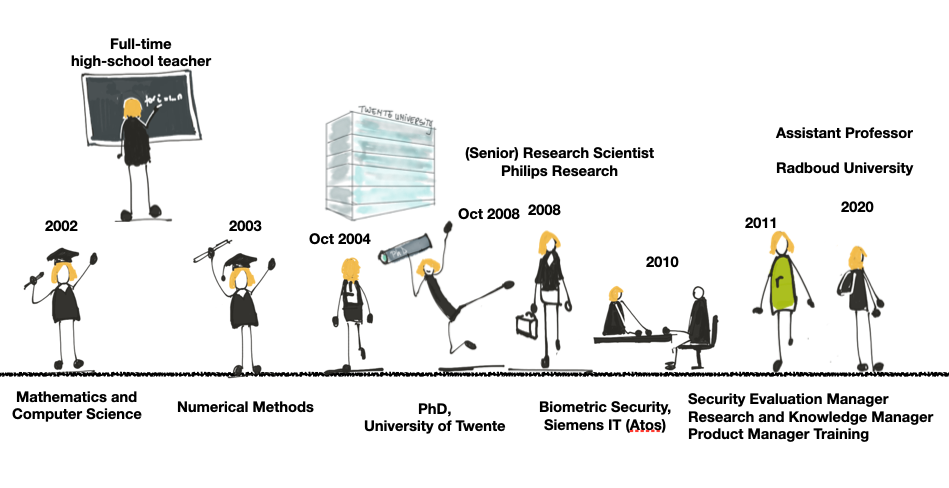 Conferences, Workshops, and Schools
I am or was member of the program committees of the following conferences, workshops, and schools:
CHES 2022, September, Beijing, China
CHES 2021, September 13-17, Virtual Conference
DATE 2021 (DT5), February 1-5, Grenoble, France
CARDIS 2021, November 10-12, Lübeck, Germany
FDTC 2021, September 16, virtual workshop
CISIS 2021, September 22-24, Bilbao, Spain
SPACE 2021, Decemver 10-13, Kolkata/IIT Kharagpur, India
COSADE 2021, October 25-27, Lugano, Switzerland (hybrid)
AIHWS 2021, June 21-24, Kamakura, Japan (hybrid)
Alice & EVE 2021, November 12, Nijmegen, the Netherlands (poster co-chair)
SPACE 2020, December 17-21, Kolkata/IIT Kharagpur, India
FDTC 2020, September 13, virtual workshop
CARDIS 2020, November 18-19, virtual conference
TRUEDEVICE 2020, March, 13, Grenoble, France
FDTC 2019, August 24, Atlanta, USA
CHES 2018, September 9-12, Amsterdam, the Netherlands (general co-chair)
FDTC 2018, September 13, Amsterdam, the Netherlands
FDTC 2017, September 25, Taipei, Taiwan
SEMS 2017, April 30, Paris, France
TRUEDEVICE 2015, September 17, Saint-Malo, France
In my free time, I run, draw, and cook.